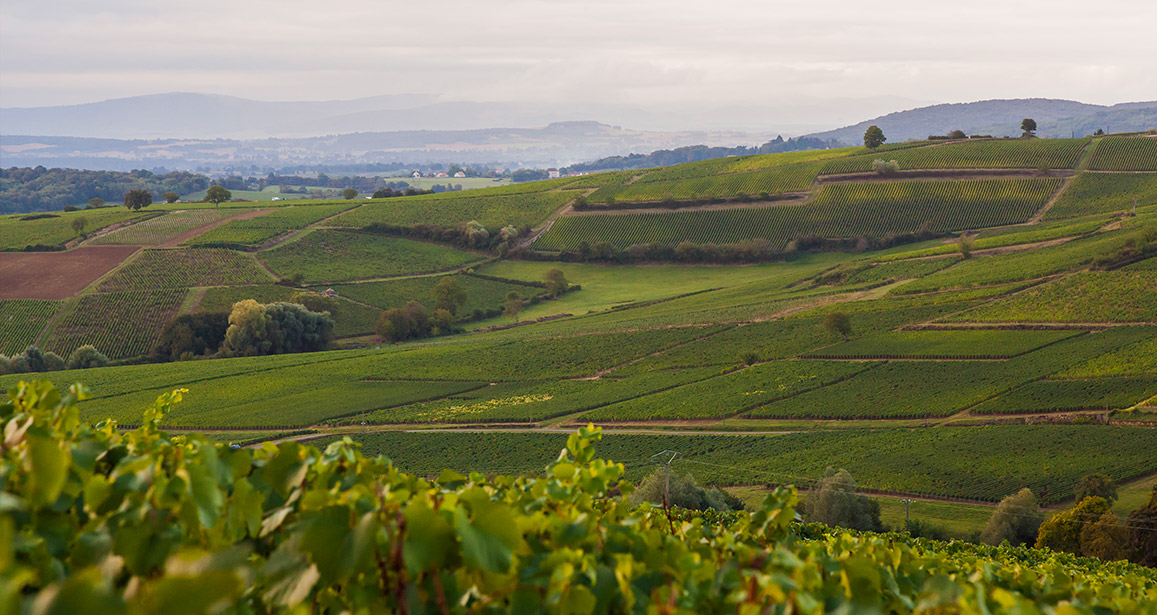 Emotions

of the terroir
Montagny is the most meridonal appellation of the Côte Chalonnaise. His soils constitute a perfect terroir to grow the Chardonnay grape.
Montagny, the appellation the most meridonal of the Côte Chalonnaise The Côte Chalonnaise, in the Saône et Loire region, is located between the Côte de Beaune (in the north) and the Mâconnais (in the south). The appellation Montagny is located in the south part of the Côte Chalonnaise and is constitued by 4 villages (Buxy, Montagny-les-Buxy, Saint-Vallerin et Jully les Buxy) with a total of 310 hectars of vines where only white wines are produced from Chardonnay.

Known as the most meridional of the Côte chalonnaise area, the vineyard is installed on the sloping hillsides of Bajocien, going from 250 to 400 meters of altitude. The limestone-marl soils made of lias and trias constitute a perfect terroir to grow the Chardonnay grape. Also the exposure is benefic for the vines, which are oriented to the South-East.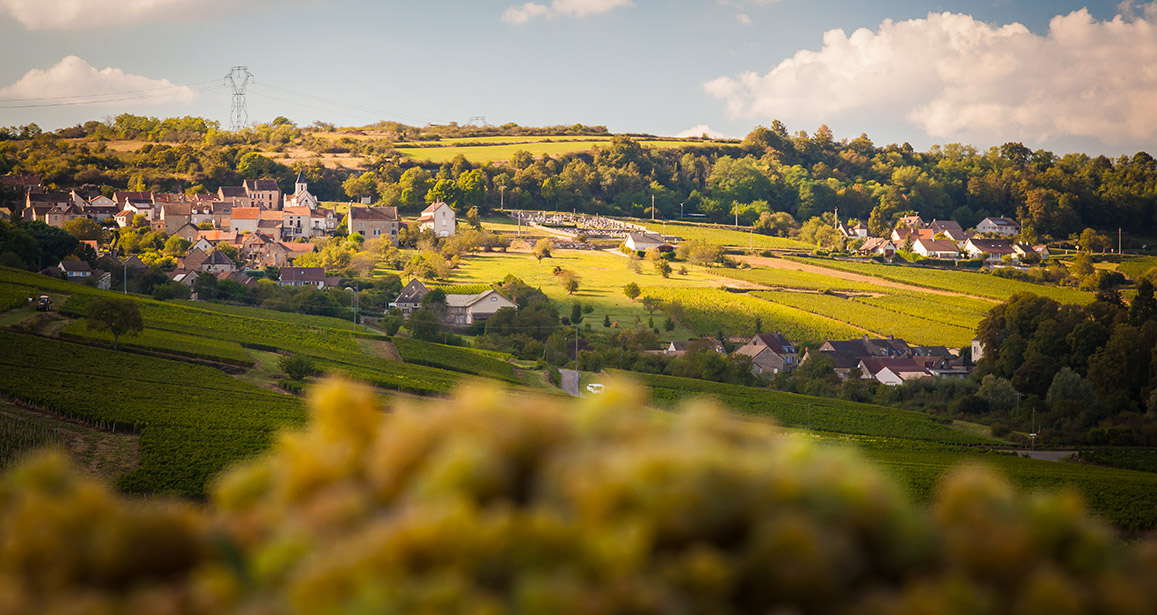 History of a unique appellation The monks of the most powerful local abbeys (Cluny, Tournus, La Ferté) and the "chanoines" of Chalon, were the first ones who discovered the potential of the white wines coming from the terroirs of Montagny. Since the Middle Age, the vines are maintained and worked.

Montagny was one of the first Burgundy wine to obtain the label "appellation d'Originie Contrôlée" delivered by the INAO institution in 1936. There is a distinction between the Montagny village and the Montagny 1er Cru. This distinction of the Crus has been defined years ago according to the field or from the middle to the top of the hillsides.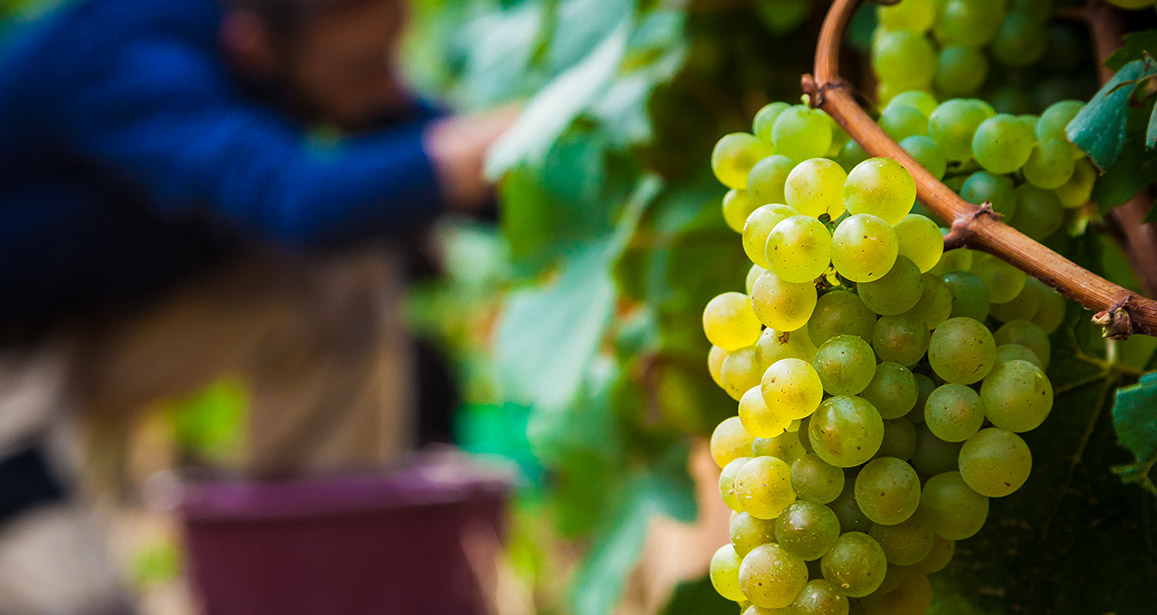 The "Climats", the identity of the Burgundy wines Since 2015, the "Climats" of Burgundy have been recognized as "World heritage site" by the UNESCO. They are part of the identity of the Burgundy wines. Their names refer to the story and the richness of the vineyard of Burgundy. They take their origins in the environment, the heritage, the knowledge and the human history.

The "Climats" are the Burgundian conception of TERROIR. Every "Climat" is a parcel of vine, delimited and named from centuries, which possessed its own history and which has particular geologic and climatic conditions. The "Climats" transmit to the wines of Burgundy their own and unique organoleptic qualities (appearance, aromas, taste, texture etc….)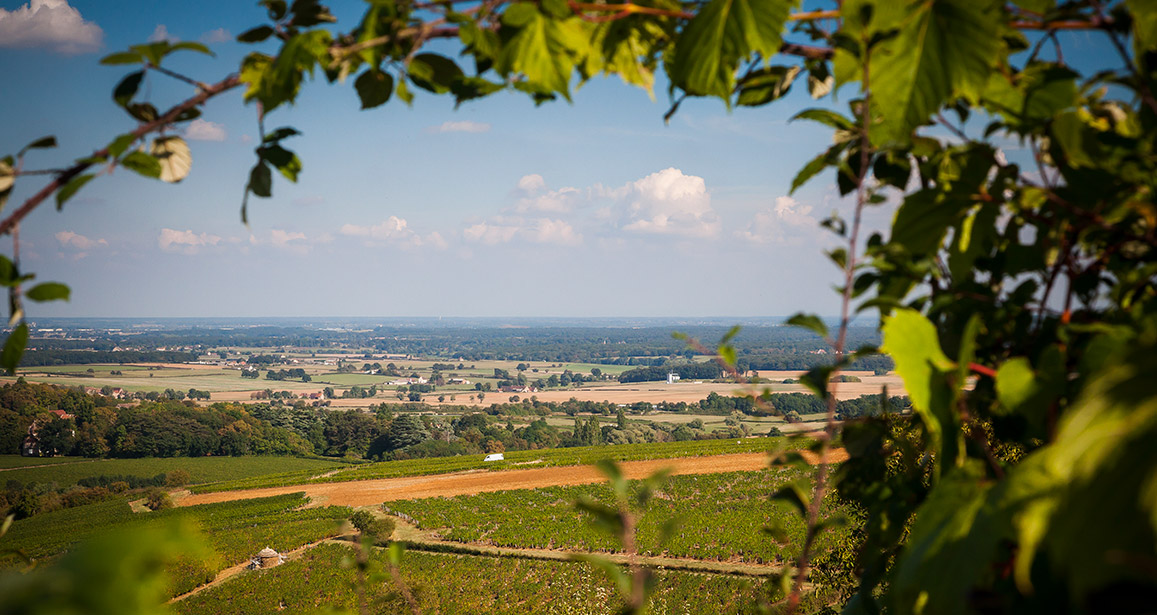 The "Climats" of Montagny In Montagny, 52 "Climats" have the statut of Premier Crus, as les Coères, Les Burnins or les Montcuchots for the most famous. The names given to the wines come from the different Climats.

The Montagny are characterized by a beautiful minerality with floral aromas as acacia, hawthorn and honeysuckle as well as fern and hazelnuts aromas. In the mouth, they are fresh and rich with a spicy finish. They offer a perfect balance between richness and delicacy.